Interconnecting Cisco® Networking Devices Part 1 v2.0 (ICND1)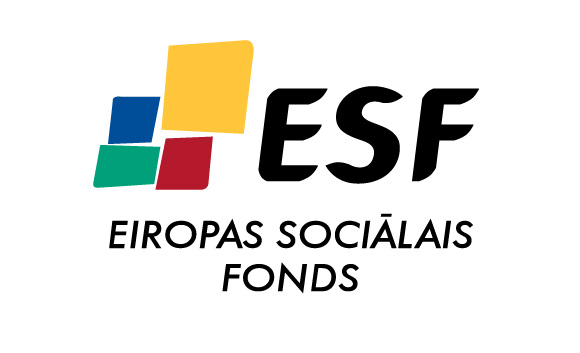 Šim kursam ir iespējams saņemt ESF finansējumu.
Uzzināt vairāk iespējams pie NH.lv konsultantiem:
office@nh.lv; tālr.: +371 67821815
Course Description
Interconnecting Cisco Networking Devices, Part 1 (ICND1) v2.0 is a five-day training course that teaches learners how to install, operate, configure, and verify a basic IPv4 and IPv6 network, including configuring a LAN switch, configuring an IP router, connecting to a WAN, and identifying basic security threats. ICND1 v2.0 is augmented by a virtual classroom presentation, which has additional slides and interactions for instructor use. In addition to the classic hardware-based lab, Cisco will offer a new set of Cisco Learning Lab Classroom Labs. Optionally, this course can be followed by the Interconnecting Cisco Networking Devices, Part 2 (ICND2) v2.0 course, which covers topics in more depth and teaches learners how to perform basic troubleshooting steps in enterprise branch office networks, preparing learners for Cisco CCNA certification.
Certification:
This course is recommended as preparation for exams:
100-101 ICND1 Exam - Interconnecting Cisco Networking Devices Part 1 (ICND1) or
200-120 CCNA Exam - This is a composite exam consisting of both ICND1 & ICND2.
Passing the ICND1 (100-101) exam results in the award of the Cisco Certified Entry Networking Technician (CCENT) certification.
Course Content
Lesson 1: Building a Simple NetworkTopic
1A: Exploring the Functions of Networking Topic
1B: Understanding the Host-to-Host CommunicationTopic
1C: Introducing LANsTopic
1D: Operating Cisco IOS SoftwareTopic
1E: Starting a SwitchTopic
1F: Understanding Ethernet and Switch Topic
1G: Troubleshooting Common Switch Media

Lesson 2: Establishing Internet ConnectivityTopic
2A: Understanding the TCP/IP Internet Topic
2B: Addressing and SubnetsTopic
2C: Understanding the TCP/IP TransportTopic
2D: Exploring the Functions of RoutingTopic
2E: Configuring a Cisco RouterTopic
2F: Exploring the Packet-Delivery ProcessTopic
2G: Enabling Static RoutingTopic
2H: Managing Traffic Using ACLsTopic
2I: Enabling Internet Connectivity

Lesson 3: Managing Network Device SecurityTopic
3A: Securing Administrative AccessTopic
3B: Implementing Device HardeningTopic
3C: Implementing Traffic Filtering

Lesson 4: Building a Medium-Sized NetworkTopic
4A: Implementing VLANs and TrunksTopic
4B: Routing Between VLANsTopic
4C: Using a Cisco Network DeviceTopic
4D: Introducing WAN TechnologiesTopic
4E: Introducing Dynamic Routing ProtocolsTopic
4F: Implementing OSPF

Lesson 5: Introducing IPv6Topic
5A: Introducing basic IPv6Topic
5B: Understanding IPv6Topic
5C: Configuring IPv6 Routing

Lesson 6: ICND1 SuperlabTopic
6A: ICND1 Superlab


Dienu skaits: 5
Maksa privātpersonām (bez PVN):
940.00 €
Maksa organizācijām (bez PVN):
1175.00 €